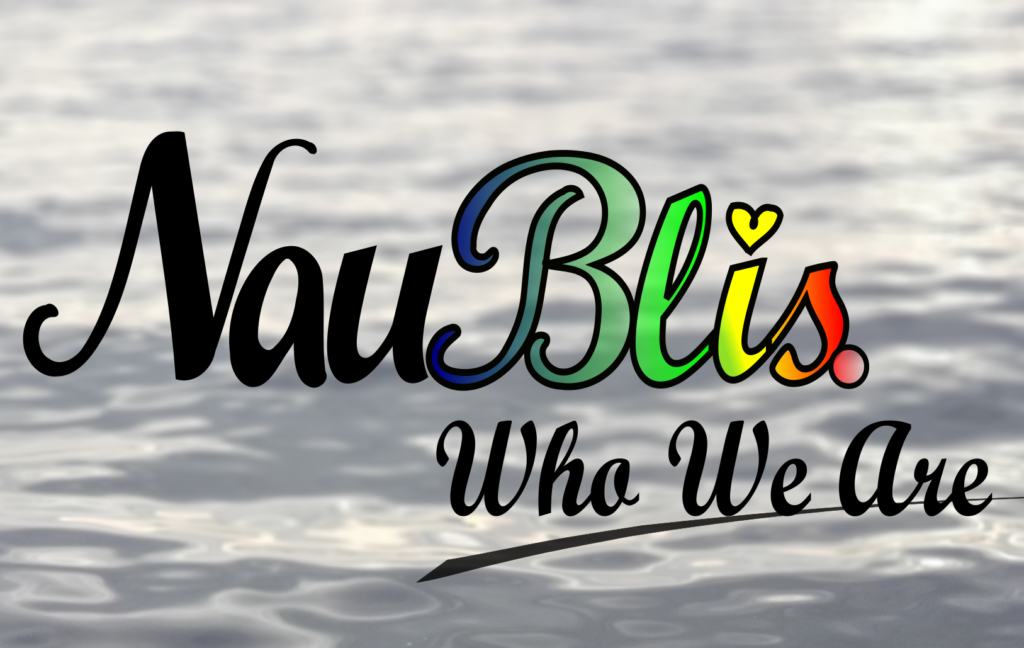 What is NauBlis.?
NauBlis. is a different kind of magazine empowering and inspiring women to follow their bliss.
How do you pronounce it?
Great question. We get it a lot. It is pronounced "nah-bliss." The "nau" derived from the words "nautical" and "navigation." "Blis" is derived from the word "bliss" (true happiness). Thus, here at NauBlis. we want to join you and help you follow your bliss, your passion. Bliss is not necessarily a direct route.  We understand that. We will help you navigate through this journey called life. We want to be a resource for you and an outlet to enjoy what it means to be a woman. We love magazines and wanted to make our own.
So, what's the big deal?
We are here to serve you. We want to provide you content that you will love. Our goal is to help our readers/viewers become more well-rounded. We have our core topics that we focus on like "love" and "travel," but we also want to expose you to what is out in the world. We want to be there when you have challenges and we want to help you find some role models because we can all learn from each other. We like fashion, but it is not our focus. We believe women are more than clothes and make-up. We are a magazine for all types of women that are going through all walks of life.
What's the back story?
We were always in the back of the mind of a pre-teen in the early 2000's but we didn't come into fruition until January of 2016. It has started as a blog-style magazine, but we want to expand. We have tons of stories in mind and love utilizing and reading all types of mediums (our founder's favorite medium is a print magazine). We were developed to inspire you in your daily life. We want to provide content that is relevant to you and positive. We also hope to be a little entertaining too.
We aspire to be a media you can relax with, enjoy, and more. If you are on vacation, you can read or watch our content. If you need motivation, we want to be able to get you going! We want to create a community of women who want to inspire and empower each other. We know we can learn a lot from you too!
NauBlis. is not only a women's magazine but will also strive to be neutral in presenting certain topics. We have yet to dabble much in current events, but we plan to. We want the information to be concise, transparent, understandable and yes, fair.
We do have a moral compass too. We strive to truly inspire and empower. You are our motivation and inspiring and empowering you… is our goal.
Who is the Founder?
Our Founder is a California girl at heart. Stephanie Martinez is in her late 20's now and has more than 5 years of journalism experience. She's lived in quite a few states and has tons of experiences to share. She is so excited to be moving forward with her passion project. She believes one of her main purposes in life is to help girls and women achieve their goals and to bring understanding and empathy in our world. She is a pet lover (even though she doesn't have any at the moment) and married! She is an introvert and extrovert! She loves blue and the ocean is her go to place. She hopes you can join her on this adventure. She wants to help you achieve your goals!
If you ever have any questions, leave a comment.
If you have any story ideas, send them our way.
If you like to send notes or just want to say hi, send us an email at [email protected].