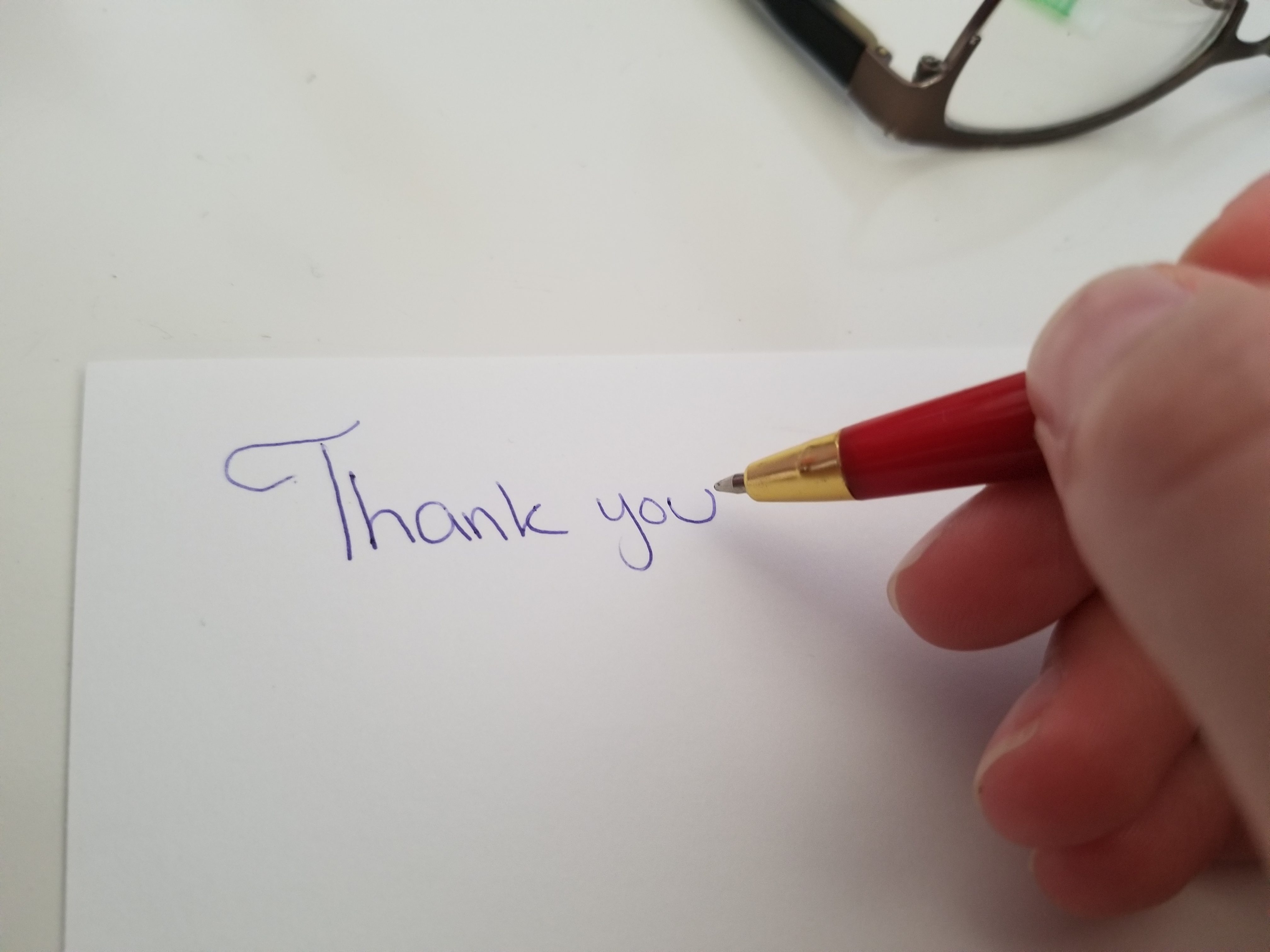 When is the Last Time You Really Said Thanks? (Yes, You Need to Read This)
Okay, we know it is the season of gratitude. But that's not the only reason for this article. Showing appreciation is a tradition that is falling apart. Thank you notes used to be common courtesy, now they are a rarity. These thank you notes aren't just for the receivers, but they can help you in strange and mysterious ways. Just bear with me…
So, what's the purpose… to just say thanks?
No, it can serve so many other purposes. It can be cathartic, therapeutic, healing, and insightful. It can also bring closure and some much-needed peace to you and even the receiver. Heck, you might even appreciate life a little bit more.
Let's say you are leaving a job. You've spent quite some time with your co-workers, why not point out their strengths and show them appreciation? It can give them a change of pace and lift them up. After all, work is more than our jobs. When someone gets to receive a compliment or two, it just might be what they needed to hear.
Now, what about if you don't have some significant event coming up?
Let's say you don't have a job change in the near future, you're not moving, and frankly, you are going to be in your environment for quite some time.
You don't have to have an excuse to write a thank you card. Who have you not heard from in a while? Who has really been by your side? Who has been impactful in your life? Reach out to them. If you're not much of a writer, give them a call. This is a chance to tell someone, "Hey, you're important and this is why." We need a little bit more of that in the world (we really do).